Conflict Resolution for Parents (CoRE)
This course is for divorcing or separated couples with children.
Course Details

Course consists of 2 – one hour sessions




Group size is limited to 6 or 8.


Classes

open as needed




Please call for schedule (813) 933-8865

Course Brochure
Course Outline (coming soon)Register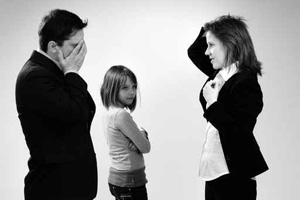 What is Conflict Resolution (CoRE)?
Conflict Resolution (CoRE) was designed in response to the Family Law Court's request to address highly conflicted divorcing couples. The 8-week curriculum addresses 16 topics that are specifically designed to provide techniques in reducing relational conflict, promoting positive co-parenting, and helping with enhanced problem-solving. The classes are typically no larger than 8-10 people and are 2 hours once a week. The facilitator is more involved in the unique family dynamics of the individual participant, and classes are tailored to meet those individual needs.
Who Should Attend?
Any parent, step-parent or guardian that feels they are stressed out or losing control of their children. This program is designed to get new ideas into the family system quickly and to provide feedback as the person progresses through their steps to improve the quality of their family environment.
When Are Classes Available?
Because this program is designed for parents that need immediate help, we open classes as needed. Usually, a parent can start the week he/she signs up. Participants meet once a week for two 1-hour sessions with a 10-minute break. Booklets, handouts, and instructional materials are provided. The facilitator leads the discussion with formal presentation materials, followed by group discussion, questions, and exercises.
Group size is limited to 6 or 8.

Conflict Resolution (CORE)
Advanced Parenting Program Explained
Course Content
Learn Methods to Minimize Conflict

Learn Techniques to Foster Child/Parent Warmth

Develop Enhanced Methods of Clear Communication

Promote Harmony in Difficult Situations

Learn Techniques in Developing a Consequence-Based Household

How to Involve the Children in Discussing Relationships

How to Deal with Extrovert & Introvert Personalities

How to Involve Children in Problem-Solving

Learn the Nine Characteristics of an Emotionally Healthy Family

How to Successfully Co-Parent During Separation