Domestic Violence Batterer Intervention
This course is for individuals trying to manage the expression of anger inside the home
Course Details
State Approved Batterer Intervention Program
County Approved Batterer Intervention Program for Levels 1, 2 & 3
Intimate and Non-Intimate
Classes day, evening and weekends
Please call for schedule (813) 933-8865
Course Brochure (coming soon)
Course Outline (coming soon)Register
Domestic Violence is NOT the same as Anger Management!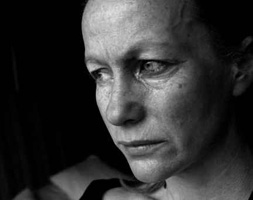 There are approximately 700 – 800 arrests for domestic violence in Hillsborough County each month.  The psycho-educational program is meant to introduce cognitive-behavioral changes that not only Stop Violence but also expand individual skills in problem solving and relational harmony.  Not all participants are court-ordered.  Some have been directed as a part of their individual case – plan for family reunification, while others have volunteered.  Ultimately, the goals are two fold: First, stop physical violence and eliminate emotional abuse, and Second, increasing relational success by introducing enhance problem solving, collaboration and goal setting.  Participants attend classes once a week for 1 1/2 hours per session. There are multiple handouts, exercises and homework assignments.
The experience of anger found in partners that are intimately involved is much more complicated. Once physical and emotional abuse is integrated into the patterns, habits and behaviors of a family it is dramatically more difficult to stop. In stark contrast, when an explosive altercation occurs with a co-worker, neighbor or distant acquaintance; addressing the triggers, identifying state, or trait issues is more specific and typically does not involve the depth taken in a DV program.

Course Content
Honesty & Accountability
In-Direct & Direct Criticism
Seven Types of Partnership
ScoreCarding & Distortions
Positive Intimacy
Mis-use of Emotions
Dumpers & Dumpee's
Care-Taking Vs Healthy Relationships
Anger Mis-Management
Roles, Rules, and Functional Families
Five Types of Sexual Respect
Substance Abuse and Conflict
Trust and Support
Stress and Family Violence
The 6 Conflict Styles