Intense Parenting Course
This course is for couples staying together and wanting to become better parents.
Program Philosophy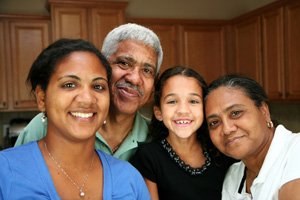 Establishing family values is a vital responsibility of parents. Sometimes it is easy to forget how important a positive, warm relationship is to the healthy development of our children. Establishing a framework that provides safety, security and enrichment is one of the most difficult tasks a family must accomplishment. At times, it is confusing and frustrating. Our Parenting Program is designed to give you the tools, encouragement and support necessary for you to achieve a solid family structure that increases your potential for health, happiness and prosperity as a family.
This intense 10 week course is filled with practice scenarios, exercises and proven techniques to help parents learn new ideas. Each week the parent is encouraged to try one new skill and then report back with feedback. Parenting Staff are clinically licensed in mental health and family practice medicine. Individual family needs are reviewed at the first meeting and class topics are tailored to meet the individual family requirements.
Cost, Materials, and Meetings
Parenting classes are on a sliding scale not to exceed $25. Books, handouts and exercises are provided at no additional cost. Participants attend once a week for 1-1/2 hours. Enrollment documents to include privacy act materials, notifications and other enrollment forms are completed at orientation on the first meeting. If approved by sending agency, clients can accelerate completion in 5 weeks.

Course Content
Teaching Consequences versus Punishment
Setting a Safe Environment
Learning to Effectively Deal with Stress
Use of Praise and Acknowledgment
Cooperative Parenting
Family Meetings
Staying out the Middle
How to Develop an Enriched Environment
Understanding Development
Setting Up a Rewards System
Family Values as a Standard
Roles, Rules, Rituals and Routines
Loving versus Managing
Increasing Quality Time